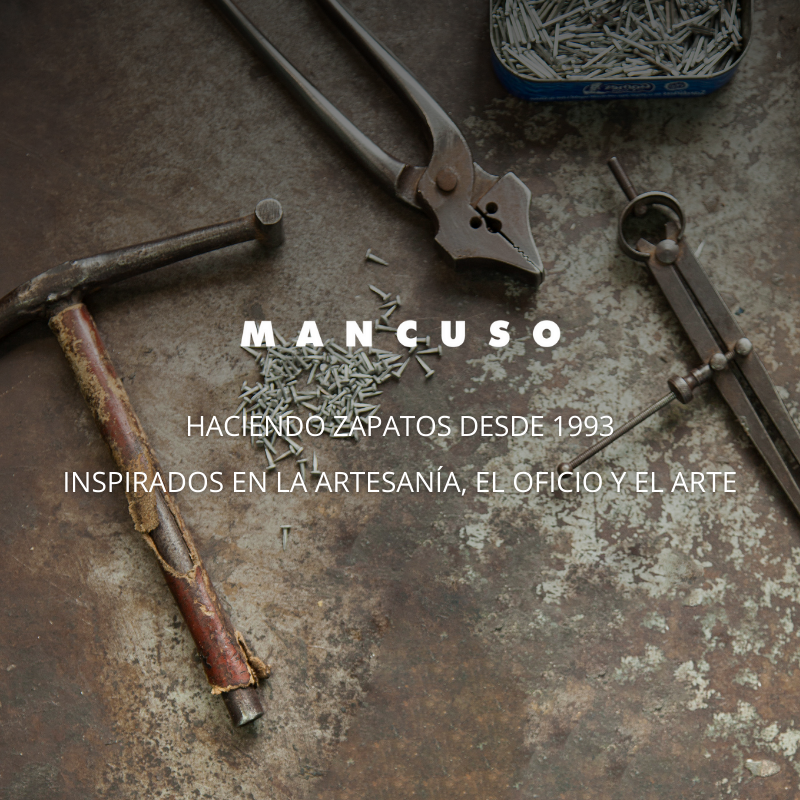 We are a family business devoted to the handcrafted manufacturing of high-quality footwear since 1993. Every single production stage is carried out by professional craftsmen who work alongside us, honoring tradition, innovation, simplicity, and beauty.

We believe in the nobility of our shoes and, to that end, we select the best raw materials and Argentinean leather.

We develop our collections drawing on three concepts: design, quality, and comfort, wishing Mancuso shoes are our clients' wardrobe favorite staples.